For the first couple of weeks in 2015 we have the pleasure of hosting Vaihola Mausa (Auckland Girls' Grammar School) and Andrew Fatialofa (Marcellin College) as MacDiarmid Institute Discovery Awards students. They have been working hands-on in the labs run by myself, Bryon Wright and Duncan MacGillivray in the Department of Physics and the School of Chemistry. In my lab, they did a wide variety of high-speed photography, and made the new compilation that's up on our Youtube channel. It's all their own work, and in particular I take no responsibility for the music. Here are some stills:

Here's Vaihola and Andrew in my lab setting up an experiment with Conor Seo (with goggles), a summer student with Michelle Dickinson in engineering. We need the bright LED light to get enough light into the camera during a short exposure time. On the right two colleagues in the Department of Physics (Dion O'Neale and Nick Rattenbury) are trying to build a cloud chamber … no movies yet! People who attended the MacDiarmid Institute Students and Postdocs Symposium in November will recall my comments about selfies and bad hair days.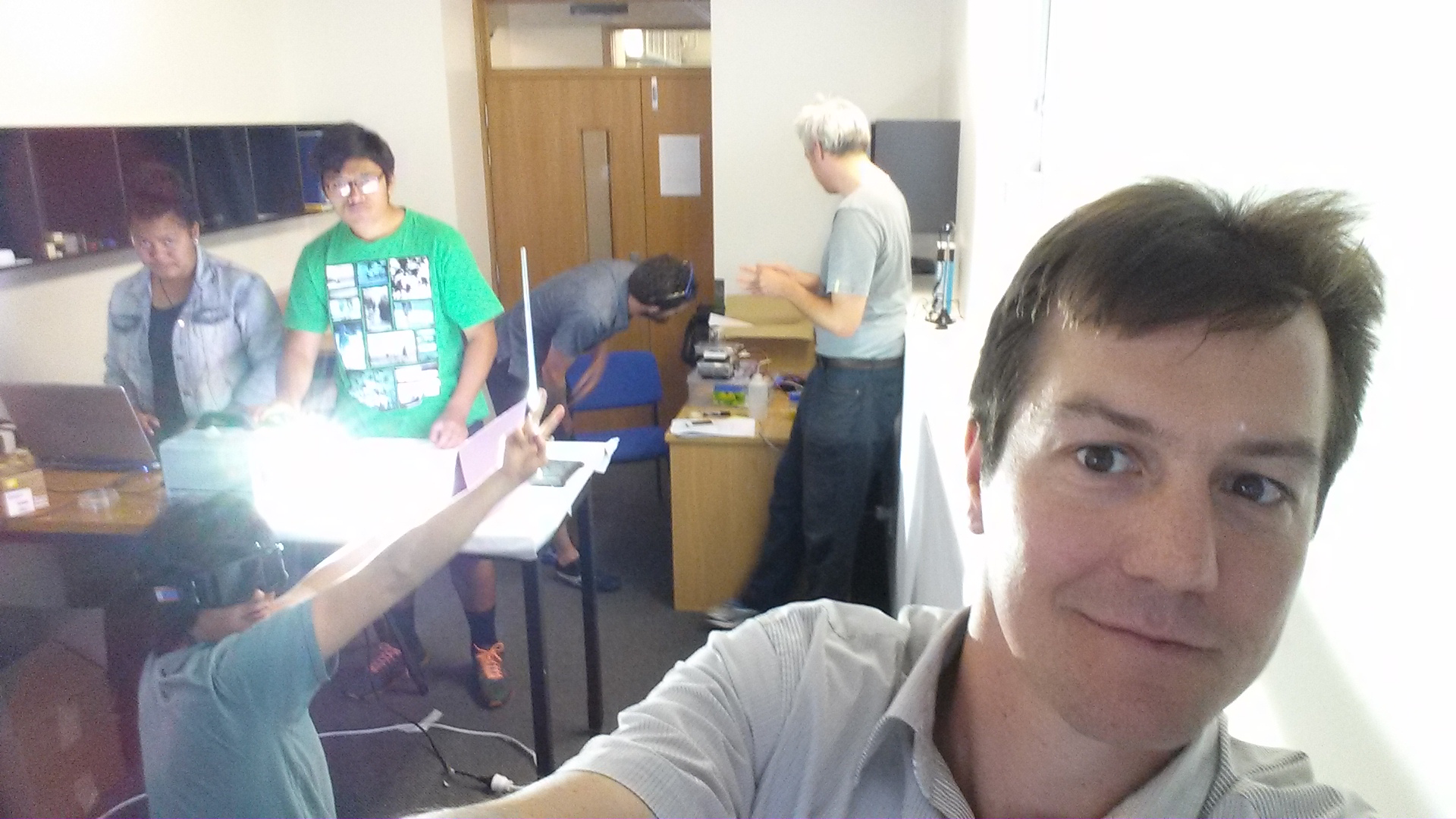 Here's microfabrication whiz Hayley Ware showing Andrew and Vaihola how to do profilometry – measuring the roughness or structural profile of a surface. They're all dressed up because they're in the School of Chemistry's microfabrication 'clean room' … this is kept free of dust, hair etc. which might interfere with the delicate process of making microstructures.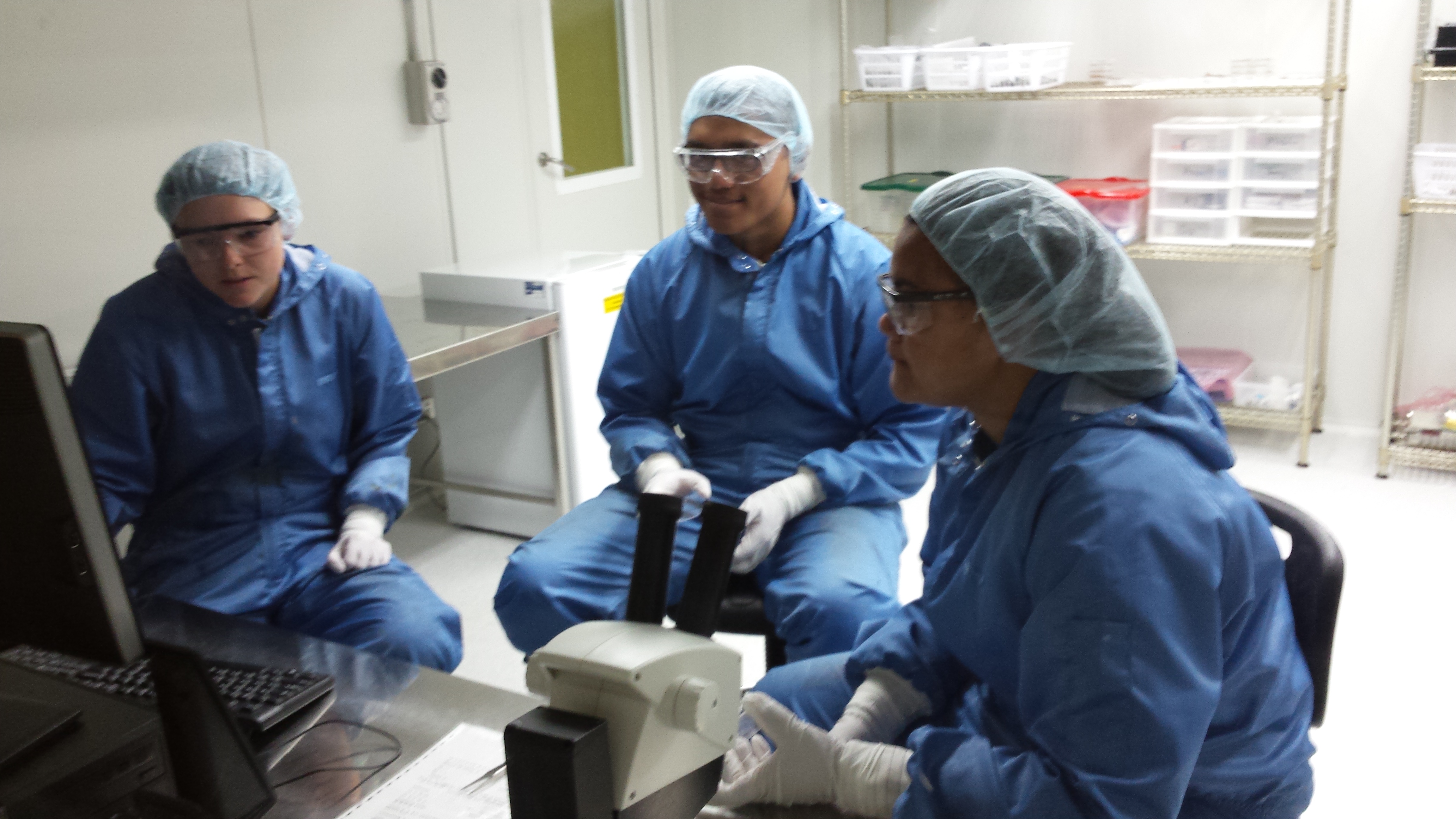 The MacDiarmid Discovery Awards is a programme designed for year 12 or 13 Māori and Pasifika pupils, who have demonstrated their interest in science. This year, six students are hosted in Wellington, and two each in Canterbury and Auckland. One former Discovery Awards student (Shem Harris, Horewhenua College) won the presitigious Douglas Myers Scholarship for undergraduate study at Cambridge University in 2014.